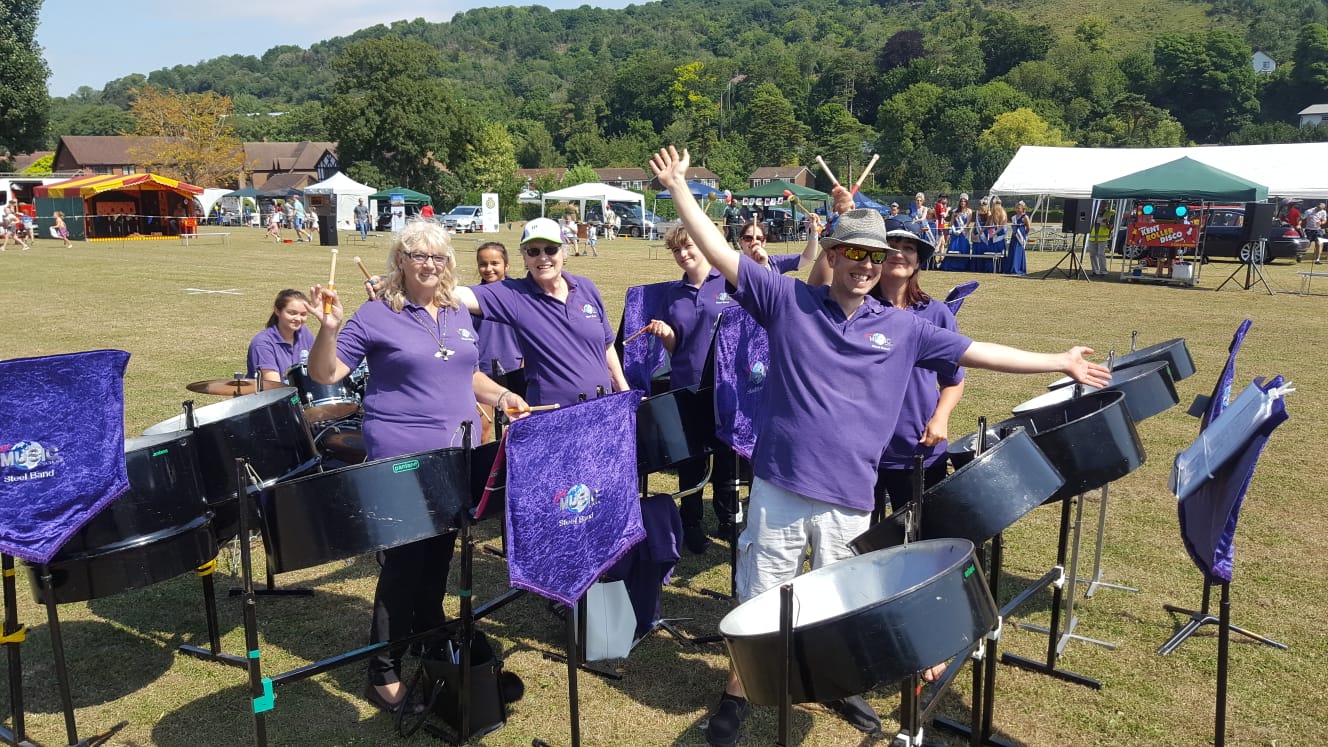 Showcase Events
The steel band haven't performed publicly yet in 2020 since COVID-19.
Our last performance was in Canterbury High Street at the Christmas Market on December 15th 2019. The band played all of their usual repertoire with a few Christmas songs thrown in the selection too. Great fun was had by all and the busy Christmas shoppers walked by smiling to themselves whilst getting the stressful job of last minute Christmas shopping done.
The repertoire of band is really diverse, one minute they are playing traditional calypso pieces next it's Rock Around The Clock.